Due to an increased number of calls to our clinic after the unexpected service outage in December, our phone lines are busier than usual. If you are a patient, you may communicate with our clinic and send messages via the My Noran Clinic Portal.
My Noran Clinic
The Noran Neurological Clinic Patient Portal

We'd like to welcome you to our Patient Portal, My Noran Clinic!
You must be an existing patient in order to enroll for the Patient Portal. You can self-enroll using the Sign-Up action button on My Noran Clinic, enroll over the phone with Noran Clinic staff, or enroll in-person at any one of our clinic locations. Please note that any patients under the age of 18 must be enrolled by Noran's staff and will need a Caregiver assigned to access their account.
To get started, click on the link to My Noran Clinic to be taken to the portal login page.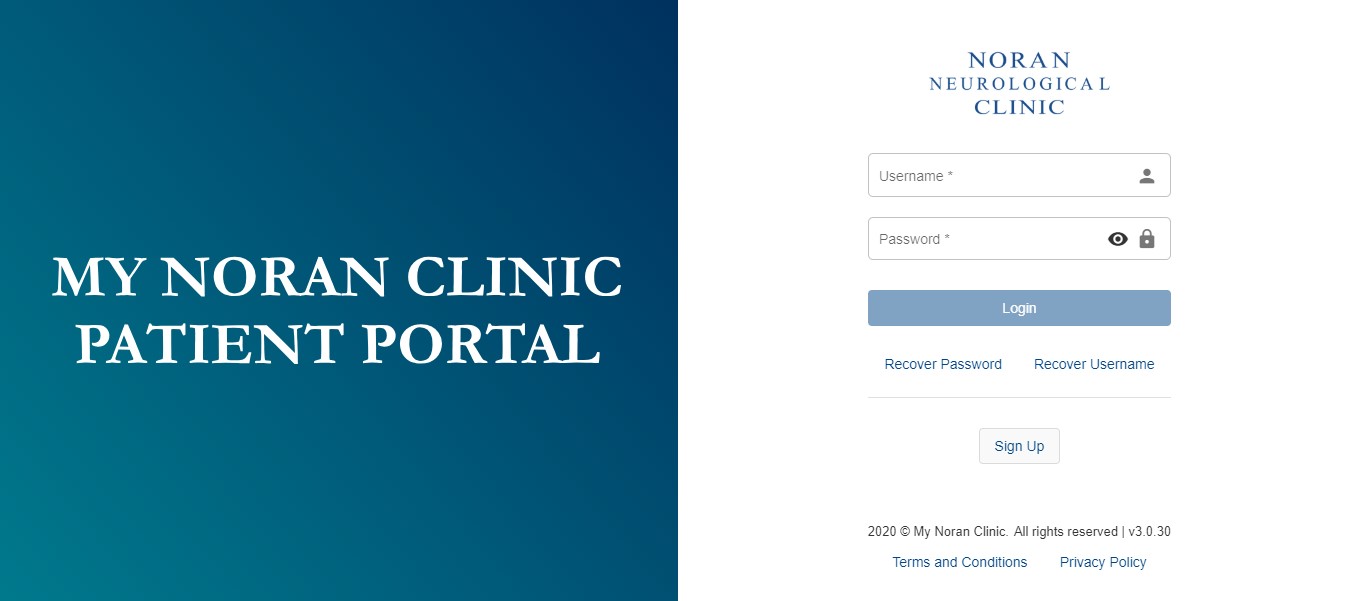 If you do not yet have an account, click the "Sign Up" button to be taken to the portal account registration page. Please note, the profile information you enter (legal first name, legal last name, date of birth, email) must match the information as documented in Noran Clinic's Medical Record system.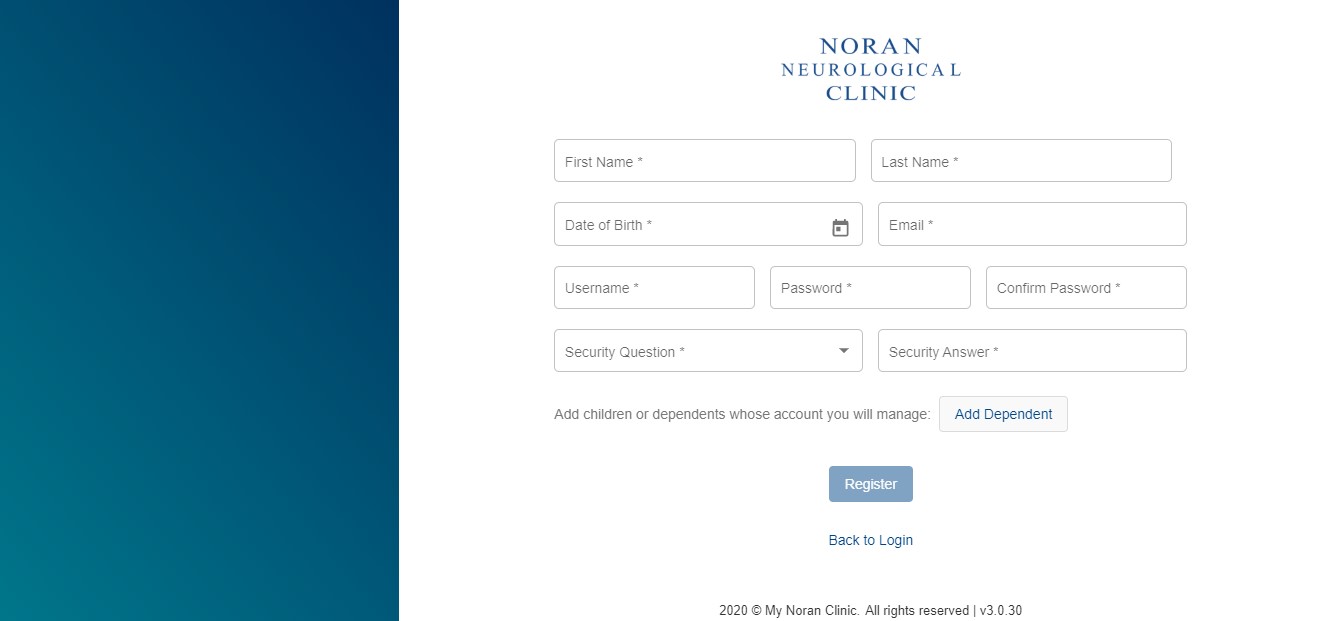 After verifying your account using a Cell Phone Number or Email Address on file with Noran Neurological Clinic, you are ready to login!
Help and the Patient User Guide
If you are having issues accessing or registering for your My Noran Clinic portal account, please call us at 612-879-1500 for assistance, or find step-by-step by clicking on the link below.
My Noran Clinic Patient Portal, User Guide (PDF, 1.4 MB)