To Our Patients
A Message from Dr. Steven Janousek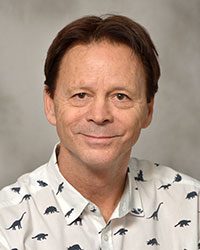 For almost 50 years, Noran Neurological Clinic has been a regional leader in providing state of the art neurology care. We don't take this position for granted. It has been forged and maintained by building trust with you - our patients.
As many of you have now heard, earlier this month our IT vendor experienced a cyber security threat, requiring them to shut down their data centers, and causing a significant system outage that impacted our clinics. Thankfully, our IT vendor assured us that no patient data was compromised, but that technological outage forced Noran Neurological Clinic to temporarily close for more than two weeks in December. During that time, we lost access to our phones and email system.
We know this caused undue frustration for many of our patients, as we were unable to communicate with you and appointments were canceled. We sincerely apologize for this inconvenience. Please know we are committed to making this right for our patients and our team is working overtime to resume normal operations.
The good news is, as of December 21st, all Noran Clinic locations are open and seeing patients again. Providers are offering expanded hours, and our team is working diligently to contact patients and reschedule appointments. You can connect with our clinic via phone as well as the My Noran Clinic Portal.
Your health is of the utmost importance, and from all of us at Noran Neurological Clinic, please know we are here for our patients and are incredibly thankful you entrust us with your care. Once again, we apologize for the inconvenience and frustration this outage has caused and sincerely wish you health, joy and comfort in 2021.

Steven T. Janousek, M.D.
President, Noran Neurological Clinic
12/31/2020
---
A Message to Our Valued Patients
From Brad Montgomery, Executive Director
Noran Neurological Clinic is open and seeing patients as of Monday, December 21, 2020.
Your health and care are incredibly important to us. We are doing everything we can to resume normal operations as soon as possible following a major network outage that forced the temporary closure of our clinics earlier this month. We sincerely apologize for the inconvenience and frustration this has caused.
On December 3, 2020, our IT vendor experienced a cyber security incident and was forced to take its data centers offline, which caused our service outage. This prevented us from communicating with you via telephone or email, as well as affecting our computer system and ability to access patient charts.
No data or personal patient information was compromised due to this outage.
Due to an increased number of calls to our clinic after the unexpected service outage, please know our phone lines are busier than usual. You can also communicate with our clinic and send messages via the My Noran Clinic Portal on our website. Your Noran Clinic care team is working diligently to respond to outstanding requests and appreciate your understanding and patience at this time. Our providers have expanded hours to help accommodate patient appointments.
Thank you for being a patient of Noran Neurological Clinic.
Sincerely,
Brad Montgomery, MHA, CMPE
Executive Director
Noran Neurological Clinic
12/26/2020